Please email me if you wish to be added to the news group list
phil@glos-mfc.co.uk or Leave news group
Newsletter index old news letters
This letter is posted at http://www.glos-mfc.co.uk/phil/news.htm it may look better and the links will work
see www.glos-mfc.co.uk/phil/news.htm for last weeks
Video clips
http://www.youtube.com/watch?v=lVKtU9rrJ3Y Fish Meadow
Photos
How high can you get in one second on a F3J launch?
see other at http://www.flickr.com/photos/kynetyx/collections/72157617746788712/
2010 BMFA British National Championships
Bank Holiday weekend 28-30th August
Paul & Tracy Gurr are planning a GMFC camping trip to the Nats at Barkston Heath Nr Grantham Lincs
Camping is £18.50 /person if paid by the 23rd Aug. £20.00 on the day.
Note; A camping pass allows full access to all events for the weekend with no further charges. Book with BMFA online or by phone.
Paul & Tracy have some tents available on a first come first served basis.
Gloucester MFC
Autumn Barbeque.
Sunday 12th September all day.
All your usual favourites cooked fresh all day.
After the midsummer disaster caused by the lack of Pork & Stilton sausages a pre order for 50 Kgs has already been placed.
No flying please
Saturday 25th & Sunday 26th September
Please ensure that work has finished before you start flying.
There may be members of the Auto grass club carrying out various task outside these dates & times, please be vigilant and work together to ensure safety for all. It will be necessary to move all our bits and pieces to the container or elsewhere prior to both race meetings.
Chris Bishop, Chairman GMFC
BMFA Achievement Scheme "B" certificate.
Saturday 21st
Our chairman CB gave a talk, instructions and demonstration on the maneuvers needed to pass the 'B'' test.
The weather was (inclement is one one word) but we got through it. My Acromaster had a bad air day, my fault I should have moved the C of G forward and turned the elevator movement down

The weather

CB's Pitts Python
SCSA News
The web site has had 6000 visits in the last year
SCSA v MSA competition
Photos and report at http://www.scsa.org.uk/comp10/malvern.htm
Video http://www.youtube.com/watch?v=lVKtU9rrJ3Y
18th Aug HLG comp Wednesday evening 7.00PM Minchinhampton.
There is a short report at http://www.scsa.org.uk/comp10/hlg.htm


Name

model

task A
loops

score

task B turns
score
task C total time
score
task D best time
score
task E legs
score

total

Position

Chris Bishop
Simply the Best
7
100
10
100
278
91
60
100
391
1

Phil Hayward

MiniJ

6
86
7
70
235
77
40
67
7
100
333

2

Mike Brinkworth

Alula
3
43
4
40
306
100
35
58
241
3

Pete Wolf

Flinger

5
71
71
4
Bryan Tucker
Alula
2
29
29
5
At the SCSA meeting there was no interest shown in rerunning the summer thermal contest
next meeting 15th September, Doug will give a talk on his K8 build
Slope flying
Monday
A strong breeze on Selsley but turbulent
Tuesday
A a good breeze at Frocester but the lift was not strong
Wednesday
The HLG comp
Thursday
A strong breeze at Haresfield
Friday

Saturday

Sunday
A great morning at Frocester, scale and HLG flown
Photos: Bryan's Discus and my Blaster
more photos at http://www.ebley.plus.com/photo/?M=D
Newly listed items
FORE SALE THUNDER TIGER
42 ENGINE GOOD CONDITION
WORKS WELL £20.00 ONO
PLEASE RING ANDY ON
07511947773
HITec retract servo HS-75BB brand new, bought by mistake, £13 cost £17.50 new
Tel Richard
01453828148 or 07854331641
18/08/2010
Hanger 9 j-3 Cub 80" Wingspan New not been flown no servos or engine fitted cost £179.95 selling for £120
Tel 01452 714701 or 07854448827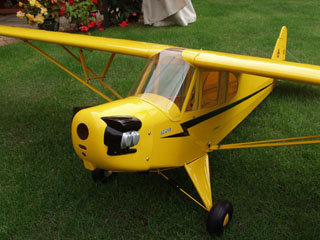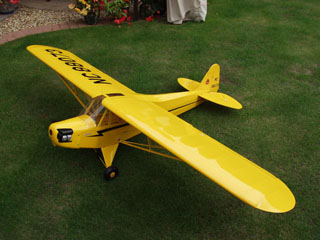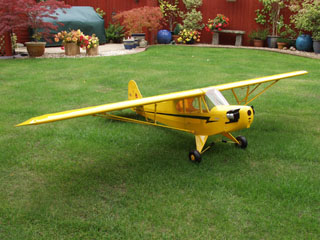 Now that I have a 2.6 transmitter, I have a spare 9 channel Futaba that I would like to sell.

Please let the members know that it's going for £100.

I haven't 'webbed' it yet and they can call me on 01666 504321 if interested to come see it.
Bob

updated 10/08/2010

For Sale
Futaba crystals RX71, RX 59 dual Conversion, RX70, TX71, YX67, TX64, RX62 DC tested on frequency counter, all OK
Hi-tec Dual conversion 73
RX90, RX75 1/2 size

Wanted RX84, dual and half size

£3 each

Phil 07966 175193 or email for-sale@glos-mfc.co.uk