Please email me if you wish to be added to the news group list
phil@glos-mfc.co.uk or Leave news group
You may need to unblock images to view photos on this email
Newsletter index old news letters
This letter is posted at http://www.glos-mfc.co.uk/phil/news.htm it may look better and the links will work
see www.glos-mfc.co.uk/phil/news.htm for last weeks
Budget 2.4Gig http://www.rcmodelreviews.com/frskyreview2.shtml
Reg has released the April issue of Modelflight http://www.modelflight.regheath.com/
HELP for HEROES
I will be doing a Solo Sponsored Swim at Thornbury on May 9 for this most deserving of Charities.
Maximum number of lengths of a 25m pool in one hour. Target will be a minimum of 74 lengths (one for each day of my life), dependant on foot cramp and trips to the loo (sponsored separately)
Please visit my webpage to make a donation, don't forget to add address and tick the gift aid box.
The Aston Down club is organising a coach trip to Duxford Airplane Museum on Sunday 6th June.
We do not have the definitive price yet but it is expected to be about £25/30. (Unlike Cosford Duxford is not free and cost about £13 entrance fee)
Can you put this on both the SCSA and the Gloucester club website. Every one is welcome and those interested should contact me on
01453 824903 or by email.
Doug
Video clips
Top ten flybys http://www.youtube.com/watch?v=7Dr2ZB36p9Y
from darren

Cotswold Slopers
Eyeboy the Movie and a few others www.youtube.com/watch?v=POTsfJuFUiI from Ross

photos have been added to their album at http://www.glos-mfc.co.uk/cs/feb.htm for February
Indoor flying
33 fliers, this was the last of the indoor sessions for the spring, indoor flying will start again in the Autumn http://www.youtube.com/watch?v=Oi-cqwDQfDM&feature=channel
Photos:
Mike's Piagett

Richard's CX3

Cookie and Darren

Paul

Mike's flight of Fancy
http://www.glos-mfc.co.uk/indoor indoor report
Gloucester MFC
Any member not rejoining by the 1st April will pay a joining fee.

Slope/flat
A very wet week
Monday


Tuesday

Wednesday,

Thursday

Friday
Strong lift at Haresfield on both slopes
Saturday
A strong breeze at Selsley and very crowded
see http://www.ebley.plus.com/photo/tim-vampire-selsley2.jpg
Photo: Tim launching Andy's A10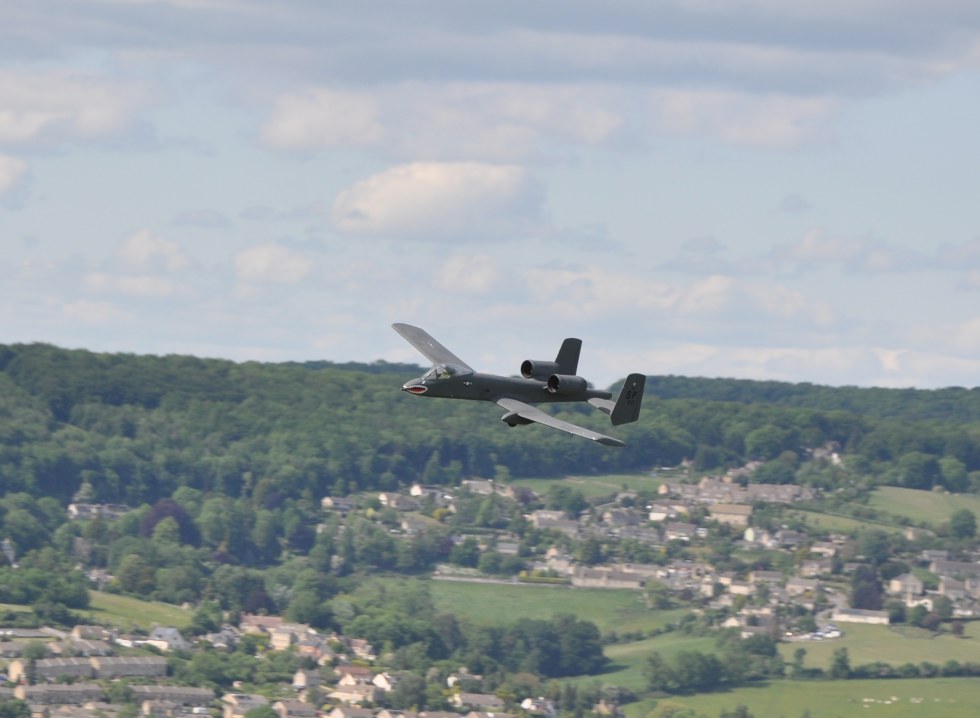 Sunday
We had a good session on Frocester this morning - where were you? The wind was between SW and WSW mostly, which meant that sometimes it was working on the west face making landing difficult. The picture is Ross's homebrew, about 2 years old. Veneered foam wing and GFRP fuselage, working rudder with closed loop. Probably around 60" span - certainly bigger than a Zagi.
John
more photos at http://www.ebley.plus.com/photo/?M=D
SCSA News
A video of my landing in the SCSA thermal competition to max out the slot,, turn the sound up and listen to the count down, from Ade
http://www.youtube.com/watch?v=T9VMrX53krg&feature=digest
For Sale
Newly listed items
For sale http://www.glos-mfc.co.uk/forsale/for-sale.htm
TWISTER SKYLIFT, Phase 3 Edge; Don't Panic . Eindecker Foam, Nieuport 28, Thrush Glider, Great Planes, Fokker DR1 and SE5A
ASP 0.61 FS engine.

1 x 6 channel NER326X

Puppeteer Mk2 FL1001.
Plane Sailings Infinity, Flair Heron, Flair Volture, Phase 6, Unbreakable flying wing (cannot remember the name). Also for sale JR X388-S transmitter, and Sanwa Vanguard transmitter
10 off 8" x 4" E-PRO props'

HELICOPTER PITCH GAUGE, 2200MAH 3S BATTERY, 1800MAH 3S BATTERY, 138MAH 1S BATTERY, 800MAH 2S BATTERY, 1300MAH 3S BATTERY, HEX 900 9g/1.6kg/.12 SERVO, 10"X5"X4mm SERVO/GYRO TAPE
Zippy Lightmax 2200mah 20C lipo. Suit 400/450 heli, Deans connector
325mm 400/450 fibreglass heli blades £5 per pair
8.4 volt 650 ma Ni-mh pack for Twister £5
Sanwa TX, starter, gyro, 91 4 stroke, Battery, 35 meg Crystals
Events
on Saturday, , starting at 10am
Trial lessons in two-seater gliders over the Cotswolds will be available. There will also be a low-level Hercules transport plane fly-by, static displays and model flying.
The BGGC has cut the cost of flights for the day to £55 from the usual starting price of £69. The club, alongside the B4066 road from Stroud to Dursley, will be open to visitors from 10am. Flying will continue until dusk, weather permitting.
If you are interested in flying, or just want to come along and see please stop in and visit. Any trial lessons that cannot be fitted in on the day will be flown on other days suitable to the visitors.
Giuseppe's Italian Diner will be open for food and refreshments.