---
Gloucester MFC News
Urgent Notice effective 29th June
Temporary parking see web site details.
"Midsummer BBQ One month later"

Saturday21st-Sunday22nd confirmed
I have updated the for sale page http://www.glos-mfc.co.uk/forsale/for-sale.htm
See Blog http://www.glos-mfc.co.uk/blog/blog12/jun12/jun12.htm for more photos
---
SCSA
July 8th foamy pylon race, please arrive at 9.30 for a 10.00AM start
help will be needed with timing and flagging

Wednesday 20th June, we met at Minchinhampton,
two rounds of glider golf were flown
1st Bryan Tucker , 2 mike Brinkworth, 3rd Pete Wolf & Phil Hayward
An evening of full sized glider flying will be arranged with reduced rates, this will take place in May or June
Please let Bryan know if you wish to take part, http://www.scsa.org.uk/cont1.htm
Club Meeting
The next Club meeting is on Wed 18th July 7.00PM, a club flying session and fun event, limbo on the slope if windy or electric on Minchinhampton Common if the wind is light. A decision on the venue will be made 6.00PM 18th June and published On the SCSA web sight at 6.00PM on Monday 16th
Non Members welcome
---
Slope Flying
Monday
Light lift on Selsley in the morning

Tuesday
a murky afternoon at Haresfield but the lift was good and smooth.

After an hour drizzly rain came up the small bowl followed by mist reducing visibility to almost zero.

Wednesday
Mick's Alula at Haresfield
! was flying my Ava on minch when Steve Whitehead arrives launches and flies straight into my AVA, the Ava was sat stationary straight into wind. DH's very noisy EPP combat wing went straight at it, hitting it about 15 seconds after he launched, it was not an accident.
We worked out the odds of a random collision, they are about 1 chance in 200,000
An AVA is a bit like a big Gentle Lady, a 130inch balsa wood winged model very slow and totally harmless, anybody with any sense would keep well clear of such a delicate model
Thursday
A strong breeze on Frocester
Friday
Dave's Hawk at Frocester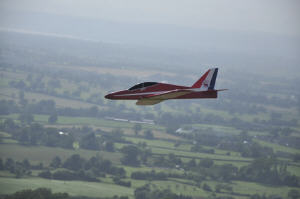 Saturday
A strong breeze with showers at Frocester
Sunday
Frocester 14MPH

More photos at http://www.ebley.talktalk.net/photos2/?C=M;O=D
---
For sale
http://www.bmfaclassifieds.co.uk/index.php?catid=56
Newly listed items
2.4GHz 4CH Micro Receiver( V8R4)
new in Box

FrSky lightweight receiver is. Weighing in at a scant 2.6 grams, FrSky V8R4 with 2.4GHz ACCST technology.
Receiver specifications:


Operating Voltage Range: 4.8V-6V
Operating Current: ≤30mA
Specified Range: ≥500m
Weight: 2.6 g
Latency: 22ms
Number of Channels: 4CH
High-precision: 3072, error: ±1
Easy operation: Easy to bind, intuitive status
ACCST Technology

This RX is OK for small gliders at 500 metres a small models is just a dot
£12
Philphil@glos-mfc.co.uk
---
HITEC RECEIVERS

Dual conversion:
4 quantity, 8−channel receivers, £8 each
2 quantity, 6−channel mini receivers, £8 each
5 quantity, dual conversion channel, 79 Rx crystals £1 each
1 quantity, dual conversion channel, 79 Tx crystal £1

Single conversion:
1 quantity, 4−channel receiver, £5
2 quantity, 6−channel mini receivers, £8 each
4 quantity, single conversion channel, 79 RX crysals £1 each

All in good condition. All the Hitec Rx's work on Futaba 35 Mhz systems, at least that what it states on the boxes.

Barry O'Hara, tel: 01905 421264, mobile: 07789355816, email: bzohara@btinternet.com

---
Futaba CGY750 Flybarless Control Gyro


Brand new in the box, never used. £160
Contact Tony 07825 264729


Align 600 Carbon Fibre Blades 3G/Flybarless

Brand new in the box, never used. £35
Contact Tony 07825 264729


Align 550/600 Flybarless Head

Brand new in the box, never used. £55
Contact Tony 07825 264729

Align T-Rex 250SE

Align motor, ESC, servos and gyro all as per original Align combo.
Plastic main blades fitted, spare set of unused carbon blades. A few other spares.
4 Align 850mAh lipo batteries. Tired but still useable.
Canopy a bit scratched and a few splits.
Align aluminium carry case.
Note, receiver shown in photo not included.
£195
Contact Tony 07825 264729

---
FOR SALE
Schulze 35 MHz FM receivers. Ultimate bi-plane, blendern tape, Protech Megastar, MVVS Petrol 26cc, RCV 91 4 stroke , OS 72 4 stroke, TX 2.4ghz, Laser 100 4 stroke. Laser 70 4 stroke, Irvine 61 (Red head) 2 stroke SC 180 AR 2 stroke. servo plug crimp pliers, 35 meg Receivers,, , 325mm heli blades, Crystals
For Sale Page http://www.glos-mfc.co.uk/forsale/for-sale.htm
---
Some Events
28th & 29th July Cosford SatNav Post Code TF11 8UP
Known as the biggest and best model show in the country. This show is also one of the biggest in Europe.
The range and scale of the aircraft flown is truly awe-inspiring.
This event shows many aircraft from the past which are not available at full size airshows anymore, they are flown and demonstrated in model form which gives a much better perspective of aircraft "down the years". We also have a huge variety of trade stalls for all the family to have a look around, so If you want some modelling items or even fancy treating the missus and kids you will be very unlucky to not find what you need. We also have simulator rides and even a small fun fair.
Why not come and stay for the weekend we have on site camping and caravanning available.
Public Show Saturday 28th & Sunday 29th July
Woodspring 2012 cancelled
You may guess that we are really disappointed that we were compelled to cancel Woodspring 2012 due to the fields being like bogs with no chance of recovering to a good usable standard by the show date. Our site of three fields is located on the North Somerset levels and the surface soil is a layer of peat up to 2 metres thick. This never completely dries out but forms a drivable dryer crust up to 3 feet thick during normal Spring and Summer months. At the present time the whole site is extremely soft with the worst areas looking more like a thick soup!
The weather pattern so far this year has meant that our low-lying site has had no real chance of drying out and this weather pattern is predicted to continue for several weeks more. Even the tractor used for grass cutting is leaving ruts of up to 15 inches!
Woodspring E -FLY 2012 - Don' Miss this Fly-in Day
Go to main Woodspring Wings Site
RCMF EVENT LIST http://www.rcmf.co.uk/4um/index.php/topic,87486.0.html