---
Gloucester MFC News
Saturday 2nd June club display both static & flying at St Leonards Recreation ground. Static display pm flying from 7.00-8.00PM

Sunday 3rd June the theme will be Warbirds any type from any era that has seen military service.

Some Photos from Sunday
See Blog http://www.glos-mfc.co.uk/blog/blog12/may12/may12.htm later for more photos
---
SCSA
Wednesday was perfect for the club electric glider comp the wind dropped, the lift varied from light to strong, in one slot we all got up about 100 feet.
I got four x10 min maximums with my AVA, Andy 3 with his Pike and Pete 2 flying his Fillip 600
An evening of full sized glider flying will be arranged with reduced rates, this will take place in May or June
Please let Bryan know if you wish to take part, http://www.scsa.org.uk/cont1.htm
Club Meeting
The next Club meeting is on Wed 20thJune 7.00PM, a club flying session and fun event, on the slope if windy or Minchinhampton Common if the wind is light. This will be published On the SCSA web sight at 6.00PM on Monday 18th Non Members welcome
---
Slope Flying
Monday
Tuesday

Wednesday
One of few dry days, I went to Minchinhampton in the morning there was some strong lift
The wind was on Frocester in the afternoon, a nice breeze but the strong thermal activity took the slope lift away at times.
I tried to speck out with Guy's Weasel and Dave's Zagi and failed, I tried with my Experienced Pro but chickened out at 1700ft while climbing fast.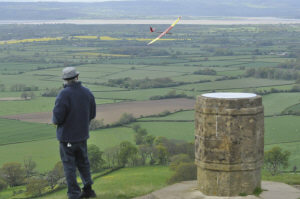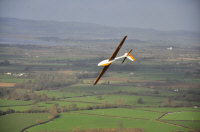 The conditions were near perfect on Minch in the evening, mixture of light and strong lift with no sink noticed

Thursday
The SE slope at Rodborough is usually good, but not this afternoon,

Phil and I flew Rodborough on in the afternoon. The lift was a bit variable and the problem was caused by the ESE breeze drifting to SE. Whilst it 'was in your face' at the top of the slope, the Weasel was weather cocking the SE out front.

The highlight of the afternoon was a fly past by a Red Kite. We had a fabulous view of it with it's wings extended to a full 69 or 70 inches. It looked huge. Phil dashed off to get his camera but by then it was up and away....

Friday
Rodborough was Ok not as turbulent as usual. but the thermal lift faded late afternoon. I launched in to strong lift climbing at 300 feet per minute and expected to speck it out, but i failed to find any strong thermals after the first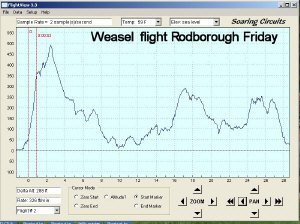 Saturday
I flew on Minchinhampton, there was some lift see flight logs
Sunday
A good session on CLD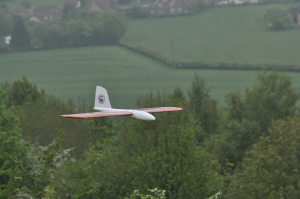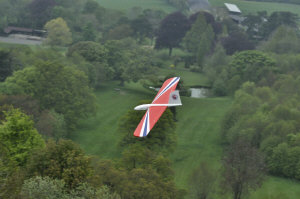 More photos at http://www.ebley.talktalk.net/photos2/?C=M;O=D
---
For sale
http://www.bmfaclassifieds.co.uk/index.php?catid=56
Newly listed items
---
FOR SALE
Schulze 35 MHz FM receivers. Ultimate bi-plane, blendern tape, Protech Megastar, MVVS Petrol 26cc, RCV 91 4 stroke , OS 72 4 stroke, TX 2.4ghz, Laser 100 4 stroke. Laser 70 4 stroke, Irvine 61 (Red head) 2 stroke SC 180 AR 2 stroke. servo plug crimp pliers, 35 meg Receivers,, , 325mm heli blades, Crystals
For Sale Page http://www.glos-mfc.co.uk/forsale/for-sale.htm
---
Some Events
Jun 16-17 Weston Park 2oth Anniversary Model Show
Weston Park, Weston under Lizard. West Midlands, TF7 8LE. Nr M54, J3 or M6 J12. Extensive Camping. Contact Steve Bishop on 01952 587298 or stevenbishop@blueyonder.co.uk or see www.westonparkmodelairshow.co.uk
Also BARCS League Event. Hawling, Nr Cheltenham, Glos. Contact Martin Bell on martin@esoaring.co.uk or Mike Proctor on mproctor1@gmail.com or see www.esoaring.net/forum
Sat-SAM35 Events. Sun – Norman Winter F2B Memorial, Profile, Beginner and Expert. At Modelair Mayfly Weekend. Contact Tony Goodger on 01689 822683 or Paul Winter on 0208 958 6731
Inc. SAM 35 Vintage Power Duration. Middle Wallop, Nr Andover. Contact Bill Longley on 01258 488833 or tasuma@btconnect.com
RCMF EVENT LIST http://www.rcmf.co.uk/4um/index.php/topic,87486.0.html