---
Gloucester MFC News
Indoor flying at Bentham; every Saturday 6.00 - 8.00PM
There were 34 flyers at the indoor session, with the mini plane again the most popular
Meredith and Tim had a couple of free flight models powered by super capacitors, these were made for low powered back up batteries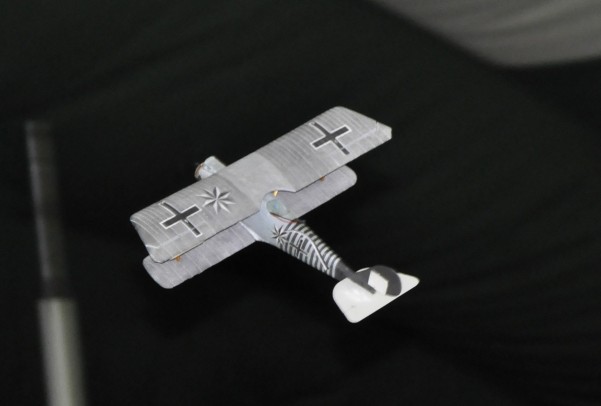 Annual General meeting. Thursday 8th December 2011
Bentham Country Club 7.30pm for 8.00pm start.
Agenda available soon.
17th Dec Christmas draw
Prizes list includes:
E-flite Blade MCPx micro heli,
ST Models MX2 ARTF,
Vintage Kit donated by Colin Buckle,

---

Slope Flying
Monday

Tuesday
Wednesday

Thursday
I flew on Minchinhampton common in the afternoon and failed to find any lift
Friday
Haresfield f-f-f-freezing, we could old fly for short periods

Saturday
A good breeze on Selsley, Richard's bird was very fast
Sunday
A nice breeze at Frocester and a good turnout
Photos: Mick's Fox and Mike's ASW27
More photos at http://www.ebley.talktalk.net/photos/?C=M;O=D
---
For sale,

newly listed items

25/11/11

35meg receivers

Futaba 5 channel

Futaba 8 channel dual conversion

GWS 8 channel dual conversion

GWS 8 channel

Multiplex 8 channel

Corona 6 channel micro

£10 each

phil@glos-mfc.co.uk tel 07966 175193
---

FOR SALE

Radian Pro Electric Glider, RX-6-DR light M-LINK 2.4 GHz r
receivers. , CML RAPIER 250. JR PCM9X transmitter, Spektrum AR6100, 67" Scale Piper Cub , 68" sport model, Super GRONE 236 mcpx ,DSX9, , 40 size low wing trainer, Kyosho Calmato, , Twister Storm Hel, Top , AXI motor AR6100e, Vibe50 heli, 2.4 TX, 35MHz receiver, 325mm heli blades, Crystals
For Sale Page http://www.slopers.kisstheblade.com/fs/forsale.htm
---
Some Events
SCSA Club Meeting
14th December SCSA AGM 8.00PM at the Bear of Rodborough. The AGM will be followed by a quiz organized by Doug Garland. Your 3rd party insurance expires on 31st December. Please attend, join the committee, pay up and enjoy the quiz.
Note this meeting is the 2nd Wednesday in December NOT the 3rd Wednesday.